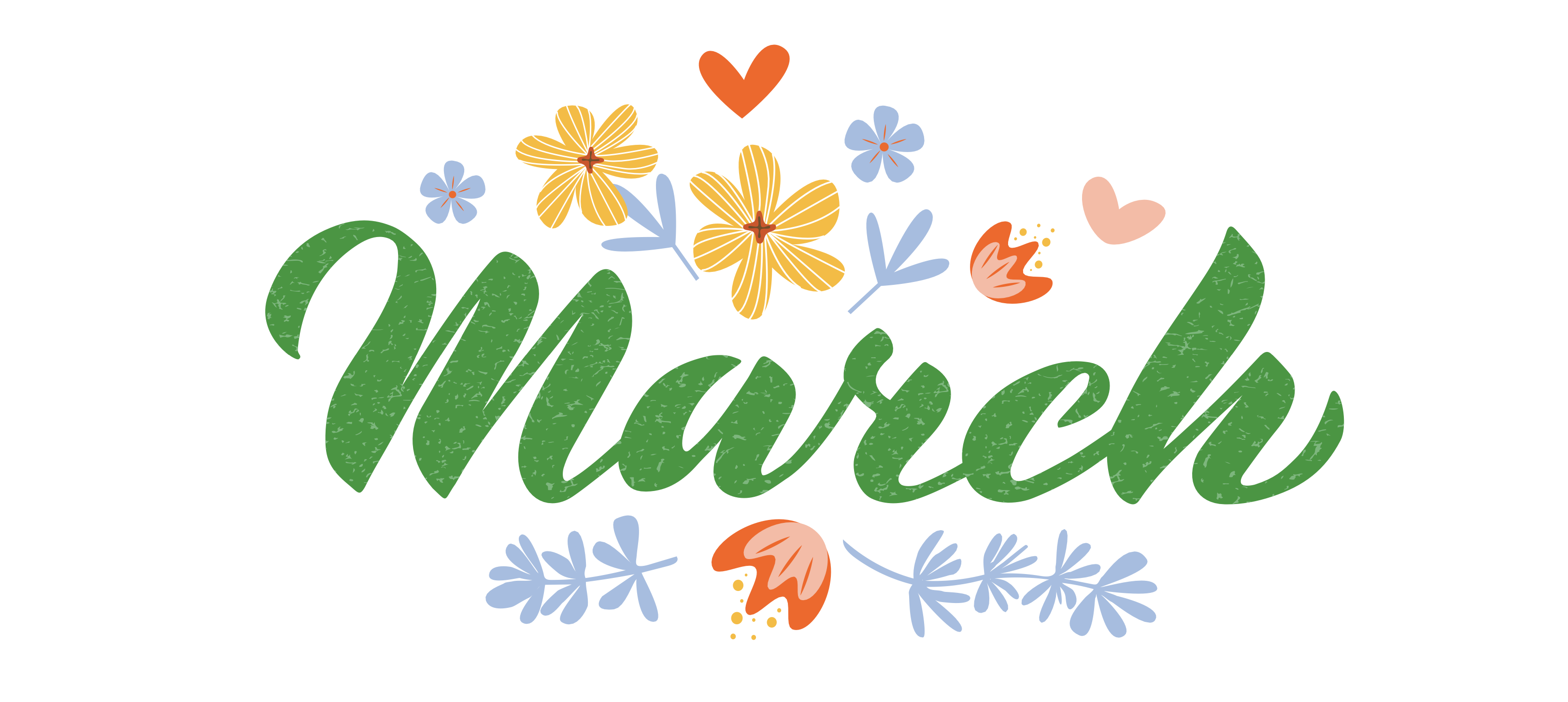 01 Mar

Charitable Opportunities to Explore in March

While there are many giving opportunities throughout the course of the year, March is a great chance to get involved in some month-specific causes. International Womens Day is on March 8th, Transgender Day of Visibility is on March 31st, and the whole month is dedicated to International Women's History. Although we encourage giving year-round, March is a great opportunity to start exploring these causes. Below we included a snapshot of some charities that focus on these causes and could be a starting point for your corporate giving journey. 
International Womens History Month
March is dedicated to recognizing and celebrating women's achievements in U.S. history. In 1987, a small group now called the National Women's History Alliance, first created Women's History Week in Santa Rosa, California. The National Women's History Alliance lobbied for national and governmental recognition, and in 1980 President Carter issued a presidential proclamation for National Women's History Week. This week dedicated to women's history was then turned into a whole month by Congress in 1987. The month of March can be used to highlight all of the outstanding contributions women have made in American history and emphasize the impact of these individuals. While this is not a comprehensive list and these charities are available to donate to year-round, March is a good opportunity to begin looking into them.
Girls Who Code is a charity dedicated to inspiring and educating girls to learn more about computing skills in the 21st century. 
EIN: 30-0728021
She Should Run encourages women's leadership and helps to inspire women to run for elected office positions through training programs and building leadership networks. 
EIN: 20-4210843
Malala Fund is a charity that is working toward a world where all girls can be educated for twelve years and hold leadership positions without fear. 
EIN: 81-1397590
Women for Women International provides resources to women who are survivors of war through tools and resources that aid them as they move on from crisis and poverty and establish self-sufficiency.
EIN: 52-1838756
Catalyst is a non-profit organization with a mission to speed up the progress of women through workplace inclusion. 
EIN: 13-1992402 
Transgender Day of Visibility
In 2009, Rachel Crandall, a U.S.-based transgender activist, founded Transgender Day of Visibility to raise awareness for the discrimination that the transgender community faces daily. March 31st is now an internationally recognized day that is dedicated to highlighting the injustice that the transgender community faces in both societal and governmental spheres. Furthermore, the day is used to help recognize the achievements of transgender people and all of the challenges they have overcome. These charities are just a few of those which aim to help lessen the injustices that are faced by transgender people in their daily life while also showing the strength that they maintain. Check out the below as a starting point to explore these causes. 
The Trans Empowerment Project is working to move the transgender community out of crisis and into empowerment through educating allies, empowering the community, and ensuring that we all thrive. 
EIN: 81-5250758
TransLifeline is a nonprofit that is trans-led and dedicated to improving the lives of the trans community through advocacy, education, and direct support.
EIN: 47-2097494
National Center for Transgender Equality
The National Center for Transgender Equality is an organization helping to fight violence and injustice against the transgender community through empowerment as well as education and advocacy for national issues affecting transgender people. 
EIN: 41-2090291 
Transgender Legal Defense and Education Fund
The Transgender Legal Defense and Education Fund is committed to ending discrimination based on gender expression and identity to achieve equality for the transgender community.
EIN: 04-3762842